www.libertybottles.com Liberty Bottleworks website
Help direct and manage the Liberty Bottleworks website through Netsuite.
The newest website for Liberty Bottleworks is built using javascript in Netsuite's SuiteCommerce Advanced platform and is fully integrated into Liberty's ERP system, Netsuite.  As Creative Director of Liberty, my job was to provide brand and design approval to an outside contractor (Gary Huck) whom did the initial concept designs and built the front-end by coordinating a team of Netsuite specialists.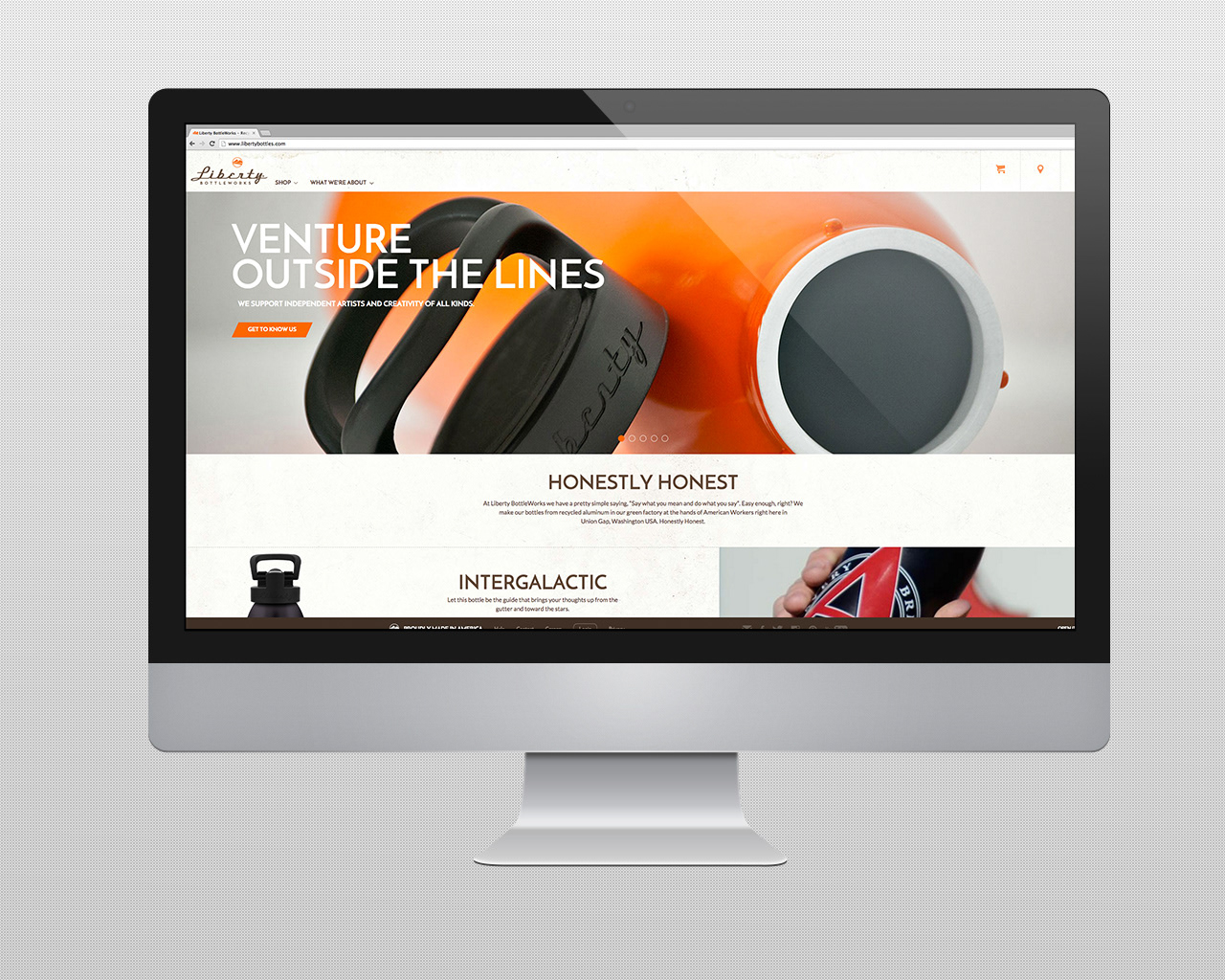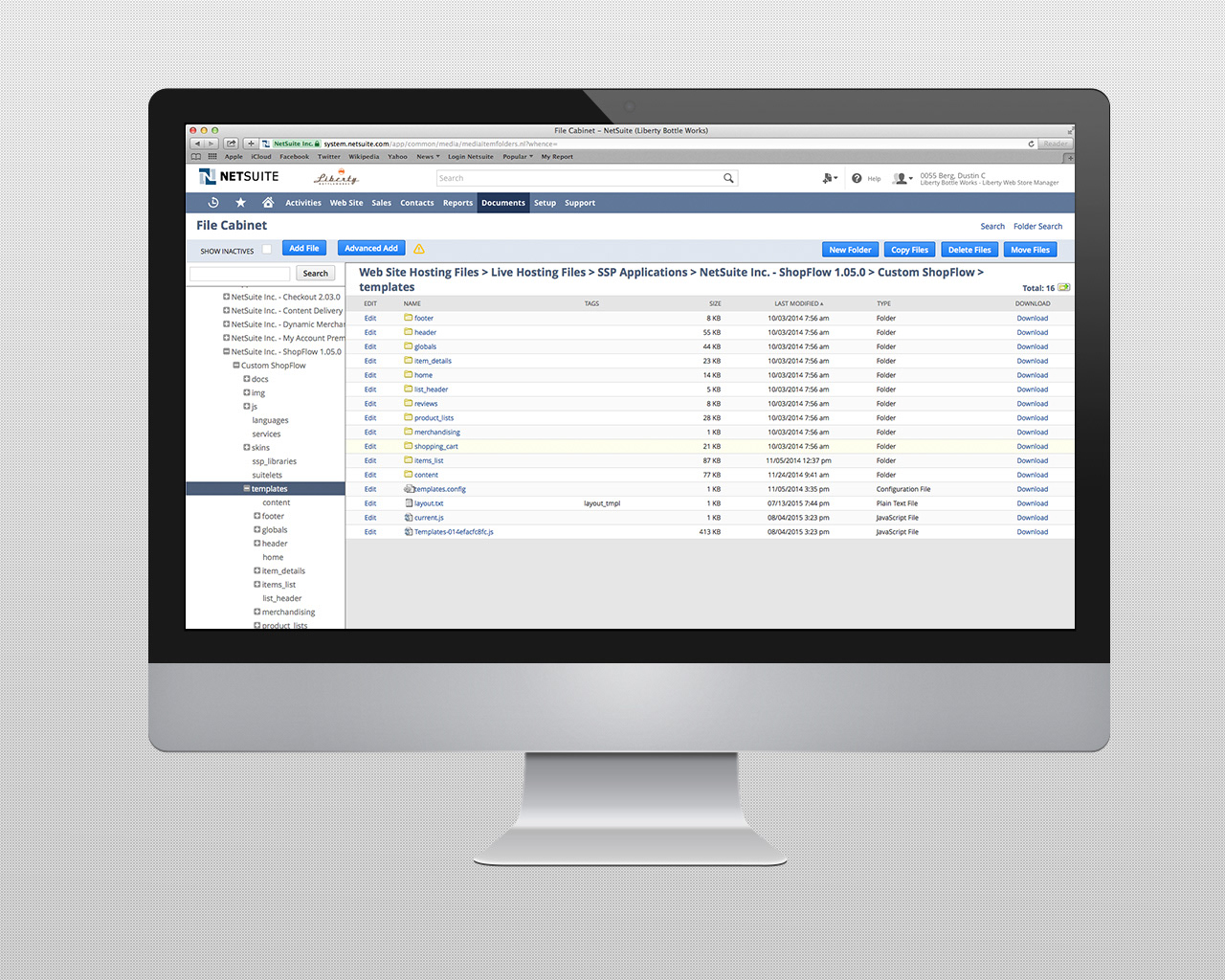 The website is managed inside of Netsuite.  The CMS capabilities are very robust: In order to get the site up and running, I first had to format spreadsheets to a useable format, structure the back-end of our ERP with relevant data, copywrite product descriptions and reduce SKU redundancies for some 17,000 line items...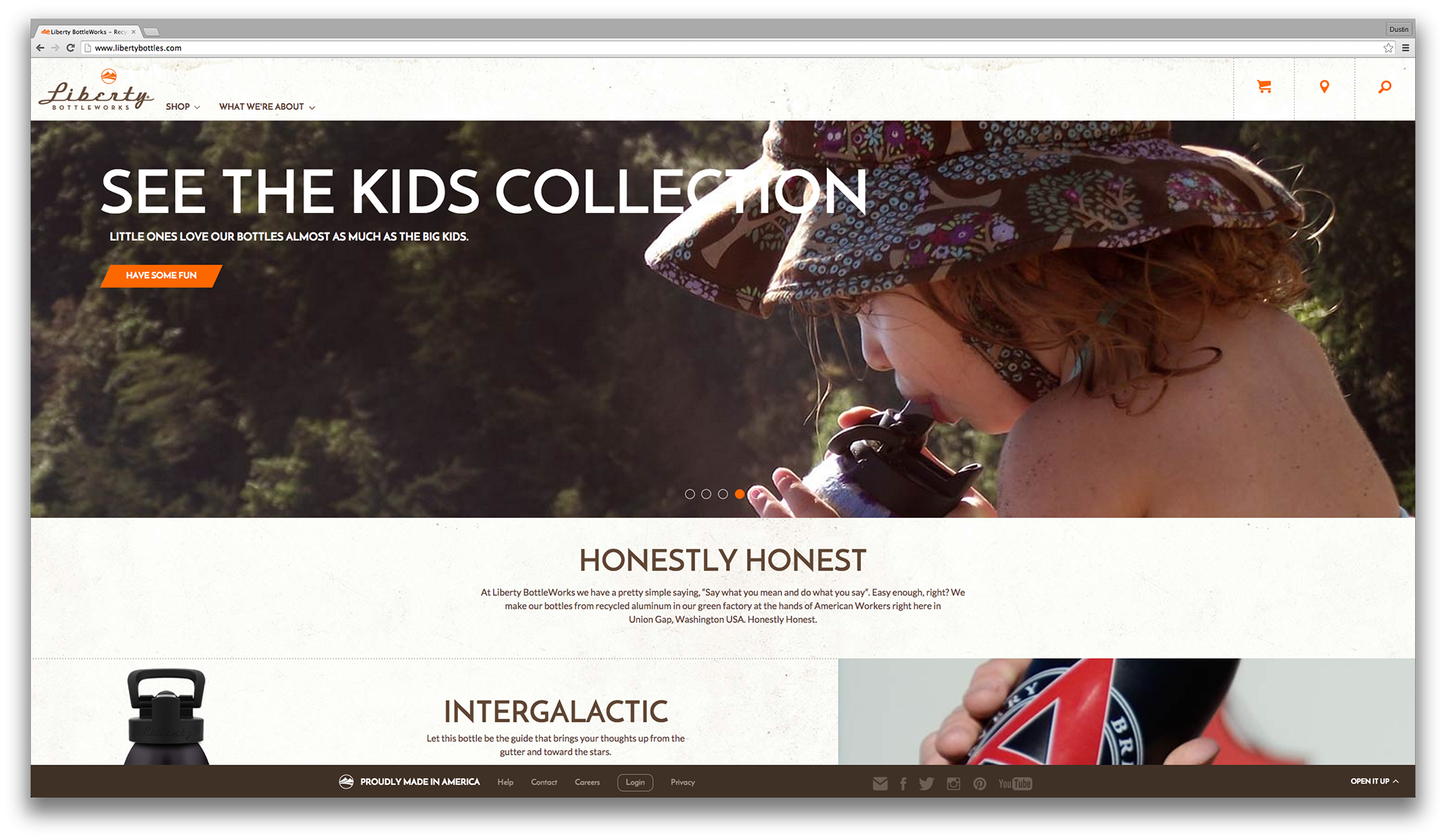 One of the biggest selling points for Liberty was that SCA offered a unique adapability; A blend of smooth, accurate inventory management with no compromise in brand integrity or design style.  By utilizing lifestyle photography, Liberty has been able to tell its story in a way that is both easy to follow and easy to use.